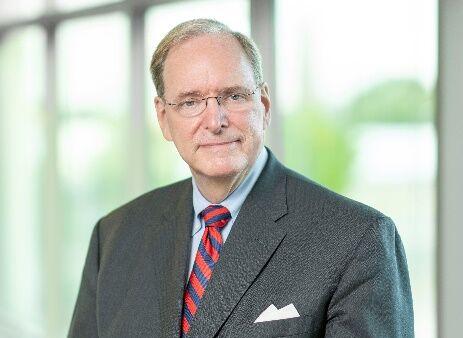 World Famous Hip Surgeon Joins Tennessee Orthopedic Alliance | Health
Tennessee Orthopedic Alliance (TOA), Tennessee's largest orthopedic surgery group, has added third-generation physician JW Thomas Byrd, MD, to its team.
Byrd performed the first hip arthroscopy in Nashville, as well as the first hip arthroscopy ever performed on an NFL football player, paving the way for hip arthroscopy in professional athletes.
He pioneered many hip arthroscopy surgical techniques commonly used in the orthopedic world and invented many instruments that revolutionized aspects of orthopedic surgery. He has been a leader in defining and developing the role of less invasive arthroscopic techniques in and around the hip.
Byrd travels the world as a visiting surgeon, visiting professor, and lecturer, including stops on six populated continents. He is the author of several hip arthroscopy textbooks and hundreds of clinical publications. Its patient referral base is international, and surgeons from around the world visit Nashville to learn its techniques.
He is the doctor for the Tennessee Titans team, as is his fellow TOA doctor, Dr. Damon H. Petty. Byrd was also a doctor for the United States Olympic team. He is a consulting orthopedic surgeon for numerous professional sports franchises in the NFL, NHL, NBA, WNBA and MLB, as well as the ATP professional tennis circuit, and serves on the Board of Directors of Titleist Performance. Institute.
For 20 years, Byrd also served as a team physician for area universities including Trevecca Nazarene University and Martin Methodist College, in addition to numerous high schools and attending physician for the Nashville Ballet.
"I am extremely proud of the multidisciplinary team of internationally renowned experts that includes the Nashville Hip Institute; its recognition as an unprecedented place in the world for full service to patients with hip problems. In this regard, I am deeply indebted and grateful to the leadership of TOA as a unique institution in this field that truly embraces these ideals, "said Byrd. "We will now be called the Nashville Hip Institute of TOA and we are excited about this new partnership and the many opportunities that come with working with a group that has TOA's reputation and abundant resources to ensure our growth and integrity. "
Byrd will begin seeing patients at TOA's Midtown location, formerly Nashville Hip Institute, at 2004 Hayes St., # 700, in Nashville on November 1. To make an appointment, call 615-284-5800 or visit www.toa.com for more information.