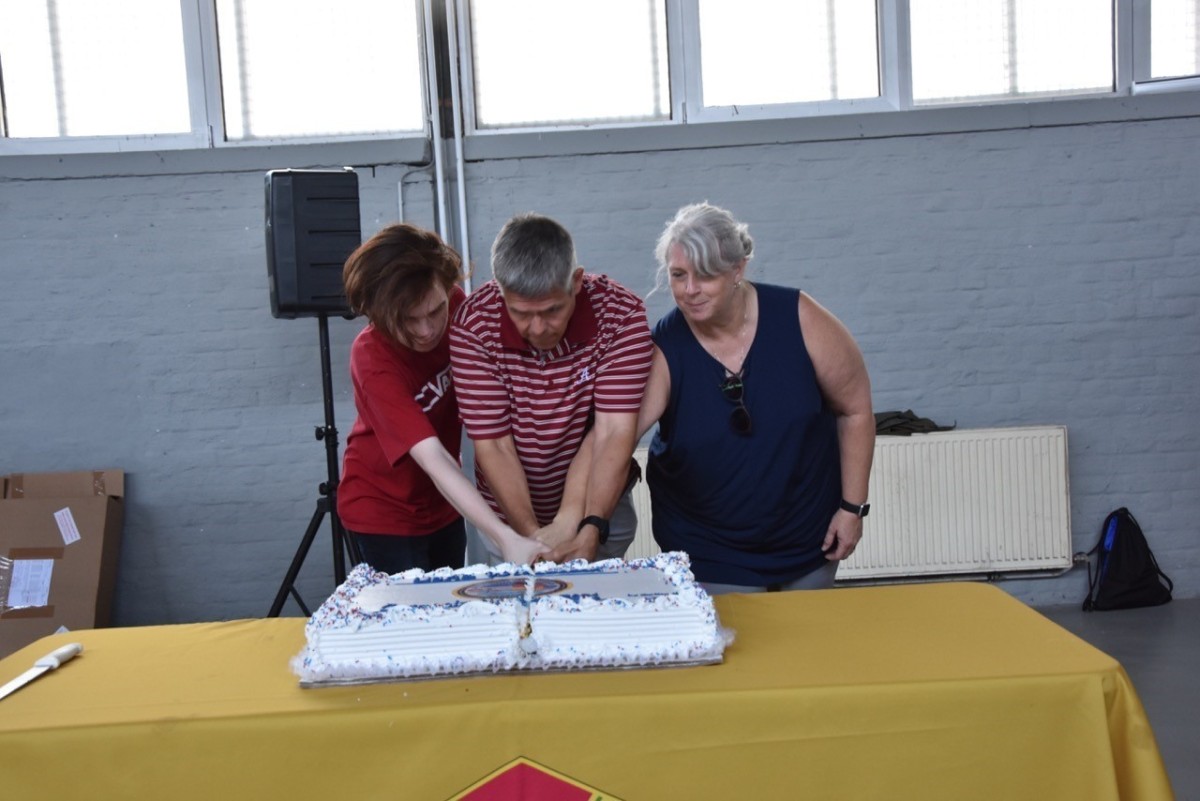 Wiesbaden Garrison Hosts Organization Day and Bids Farewell to Command Sergeant Major | Item
WIESBADEN, Germany – The U.S. Army Garrison in Wiesbaden held its annual organization day on July 30 and took the opportunity as all members of the garrison gathered to say goodbye to the Sergeant Major of Chris Truchon Garrison Command.
Truchon leaves the garrison to become command sergeant major at Installation Management Command-Europe.
Members of the garrison started the day at the clay sports ground in the village of Newman to participate in kickball, flag football, soccer and a corn hole game. At lunchtime, the group moved to the old post office district, building 1032, to eat, say goodbye to Truchon and participate in other games.
Many CEOs thanked Truchon for his leadership and gave him special gifts. His wife, Gwyn, received a special gift from the Spouses' Club with thanks from Elizabeth Washington, wife of Garrison Commander Col. Mario Washington.
A traditional cake cutting was seen with Command Sgt. Major Truchon, his wife Gwyn and a young summer employee, Josh Kaiser, cut the cake for the garrison employees to enjoy.