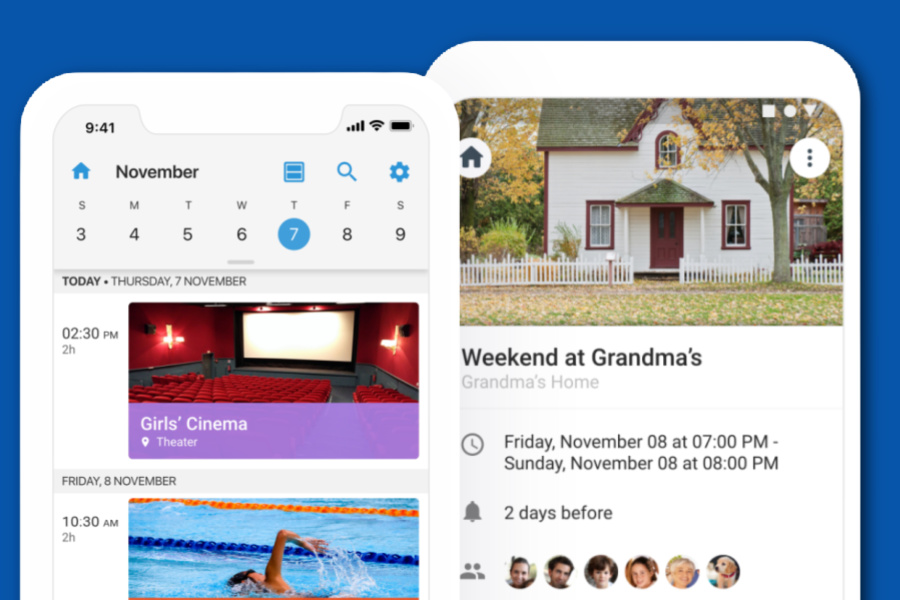 The best family organization apps to share calendars, manage chores and more
Family organization apps are such a lifesaver, at least once you accept that life administration is an integral part of modern family life. Still, we all wish there was sometimes a little more life and a little less administration.
So I was glad to take the time to research some of the best family organization apps to help parents delegate, organize, and assign tasks to the rest of the family.
That is to say, not mom!
I always say I wish I could export my brain to my wife and kids, and these family organization apps seem like the closest thing until this technology comes along. Here are some options to help you find a little more balance in the meantime.
Top: The Family Wall app
Related: 4 Useful Meal Planning Apps for Families That Really Work
Best family organization app for keeping multiple calendars: Cozi
So many parents are looking for the best family organization apps mainly to share calendars and keep track of the daily life of many family members. The Cozy app has been a popular option for years when it comes to keeping families on track, and it's easy to see why it's still going strong.
While it lets you track things like household chores and groceries, it's definitely geared more toward tracking school events and activities for multiple family members. And I love that it also includes a recipe and meal planning feature because of course any organized household is great with weekly meal planning. Law? (Well, sometimes. Sort of. Or…not.) (Free with in-app purchases)
Related: 4 Useful Meal Planning Apps for Families That Really Work.
Best Family Organization App for Household Management: S'mores Up
The slogan of the S'Mores Up application is "Let's democratize household management!" So I feel deja vu. The S'Mores Up app lets you assign chores, then track them with reminders if they're not done, and hand out rewards if they do!
You can also create schedules for each family member on this family organization app – and sync them too. Users particularly appreciate that S'mores Up is completely ad-free and that they never sell your data. A bit rare these days – and nice! But you will pay a small monthly fee in return. (Free, $4.99/month for premium)
Best family organization app for assigning chores (and making them a little more fun): Our Home
Like the S'Mores Up app, the Our Home app lets you assign chores and other tasks to each family member and merge schedules, but it also helps you play housekeeping , so siblings can compete for the most points.
Our Home also works as a smart family organization app as it includes a tool to track groceries, and any family member can add something when you run out. You know, instead of putting the empty box back in the pantry. What a concept! (Free)
Related: The Best Alexa Calendar Skills to Help You Stay Organized
Best family organization app that does it all: The Family Wall
The Family Wall app offers all the great features of the best family organization apps featured here — shared calendars, shopping lists, to-do lists — and syncs with your existing Outlook or Google calendar if you upgrade to the paid premium version. If you do, you'll also get a meal planner, schedule planner, recipe book, quick grocery lists, and it even keeps track of your family photos and can send you the location by email. real time of your children.
The developers behind Family Wall have really thought of everything most families will need, making it a great option if you're tired of switching between Tinybeans, FindMyPhone, AnyList, and Microsoft ToDo.
Hey, they're each good on their own, but it's kind of nice to find one app that does it all. (Free, $4.99/month for premium)
Top image: Microsoft Surface via Unsplash
Related: