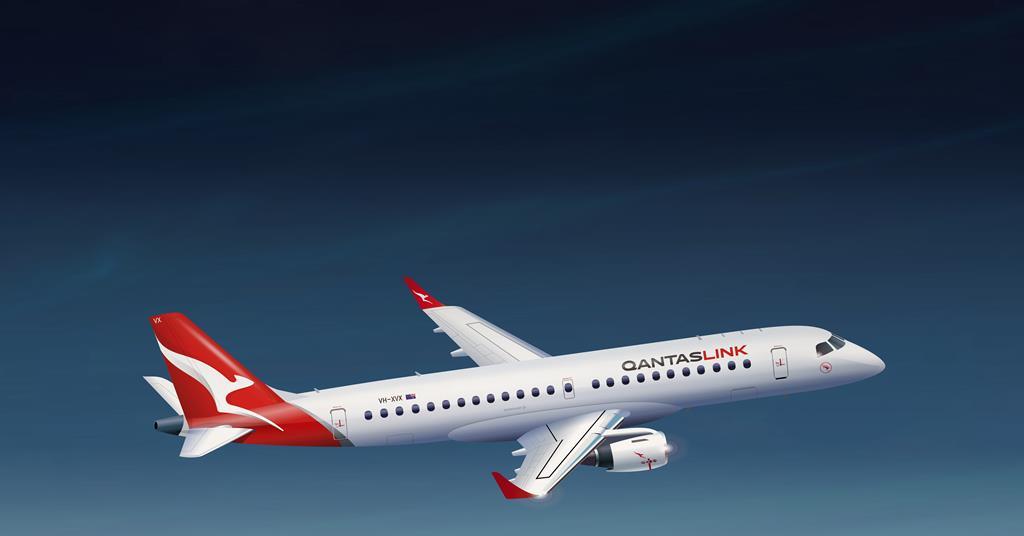 Qantas Accelerates Alliance E190 'Hardware Augmentation' Deployment | News
Australia's Alliance Aviation expects a "significant increase" in Embraer E190 flying activity with Qantas, following the latter's decision to add more regional jets through July.
The Australian flag carrier exercised options on March 8 to take four more E190s operated by Alliance, bringing the total number of aircraft to 14.
The regional operator specifies that the first of four additional devices should be deployed on March 27, with the other three to follow in May, June and July.
Each aircraft will be wet-leased to Qantas for a period of three years, Alliance adds.
The operator "expects a significant increase" in the use of Qantas' existing E190 fleet in the coming months.
The E190 wet lease deal – for an initial fleet of 14 aircraft – was first announced in February 2021, when Qantas forecast a boom in domestic travel in the absence of international travel.
In June 2021, Qantas increased its options with Alliance to 18 aircraft, all of which will be painted in the colors of the regional branch QantasLink.
In financial results released on February 24, Qantas revealed it expected domestic capacity to recover by mid-year.