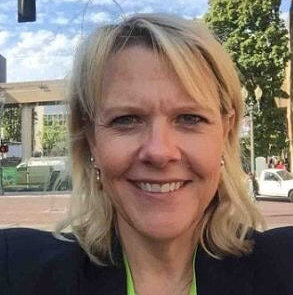 Nonprofits would benefit from Proposition 1, "Inspire Olympia!"
By Mary Beth Harrington, CVA
I know the news can be a bit gloomy, but looking around me, I still find many things that inspire me… Trees and flowers showing their best spring… the beginning of long warm sunny days… the initiatives popping up during Art Mois (this Friday, April 15th is #WorldArtDay and I personally think it's better to celebrate than Tax Day!) If you want another way to get inspired, check out Inspire Olympia!
Inspire Olympia!
According to its website, Inspire Olympia! (officially known as Proposal 1) would increase access to artistic, cultural, heritage and scientific experiences across Olympia by reducing barriers to access. Eligible nonprofits would be invited to apply for funding to help them expand equitable access to public programs, increase opportunities in neighborhoods, expand educational options for youth, and ensure the sustainability of cultural programs. In progress.
Did anyone mention taxes?
You may have seen The OlympianSunday's headline, "Sales tax hike would bring in $2.3 million a year for the arts, more." I suspect that some believe that if this initiative is approved, the citizens of Olympia will be solely responsible for contributing individually to raising these funds. Not so! Inspire Olympia! is a sales tax increase of one-tenth of one percent (0.001) for purchases made in the city of Olympia. This would be paid not just by the citizens of Olympia, but by anyone who pays sales tax there on the items they buy.
So if you buy something worth $100, it will include 10 cents of additional sales tax.
Have you visited Tacoma lately? The City of Tacoma adopted a similar initiative 3 years ago, which has already had an incredibly positive impact on its community. One of the results of their initiative is that several museums in downtown Tacoma are FREE every third Thursday of the month. My husband and I took advantage of this opportunity and, oh yes, also dined downtown, helping Tacoma's economy!
Approval of the voters of Olympia
While everyone in our region can benefit from this initiative, only Olympia voters will have the opportunity to approve Proposition 1 via a special election on April 26, 2022. If approved, the tax will be in place for seven years, at which time it would be resubmitted to the electors of Olympia.
Where would the money go?
Olympia's proposed program would set aside 80% of all funds raised through this initiative for local non-profit programs in the arts, sciences, culture and heritage. Organizations would use funds to support cultural and educational activities, programs and initiatives, public benefits and communications, and core operations. 10 reasons to support the arts
It's no surprise that I totally endorse this initiative as it supports non-profit organizations. However, there are many reasons why supporting the arts is economically responsible and necessary for the well-being of our community. The following is a list of the top 10 reasons to support the arts by Randy Cohen, vice president of research for Americans for the Arts.
The arts unite communities. 72% of Americans believe that "the arts unite our communities regardless of age, race and ethnicity".
The arts improve individual well-being. 81% of the population say that the arts are a "positive experience in a troubled world".
The arts strengthen the economy. The nation's arts and culture sectors, an $876.7 billion industry that supports 4.6 million jobs (2020). This represents 4.2% of the national economy, a larger share of GDP than key sectors such as agriculture, transport and public services.
The arts boost tourism and local business income. the non-profit The arts industry alone generates $166.3 billion in economic activity annually, which supports 4.6 million jobs and generates $27.5 billion in government revenue. Arts attendees spend $31.47 per person, per event, in addition to the cost of admission for things like meals, parking and accommodation.
The arts improve school performance. Students engaged in the arts have higher GPAs, standardized test scores, and college attendance rates as well as lower dropout rates.
The arts stimulate creativity and innovation. Creativity is among the top five most sought after applied skills by business leaders, with 72% saying creativity is "highly important" when hiring.
The arts have a social impact. Researchers from the University of Pennsylvania have shown that a high concentration of the arts in a city leads to higher civic engagement, greater social cohesion, better child well-being and higher poverty rates. weak.
The arts improve health care. Nearly half of the nation's healthcare facilities offer arts programs for patients, families and even staff. 78% offer these programs because of their therapeutic benefits for patients: shorter hospital stays, better pain management and less medication.
The arts for the health and well-being of our soldiers. The arts heal the mental, physical and moral wounds of service members who rank creative arts therapies among the top four (out of 40) interventions and treatments.
The arts strengthen mental health. The arts are an effective resource for reducing depression and anxiety and increasing life satisfaction.
what you can do
Whether you are a citizen of Olympia or not, you can always show your support by by registering for "Lit Drop" (deposit of literature at home in Olympia) as well as for "Sign Wave" in the streets of Olympia. For more details, contact Campaign Manager Rob at [email protected] or go to https://www.inspireolympia.com/volunteer
Solicit your ideas
If you know of a nonprofit that's doing something great, celebrating a success, needs amazing volunteers, or hosting an event, let me know! This column (aside from a little education) celebrates nonprofits!
Mary Beth Harrington, CVA (Certified Volunteer Administrator) lives in Tumwater. She travels the country speaking at conferences and for individual organizations articulating issues facing nonprofits. Send your ideas to [email protected]
EDITOR'S NOTE: The opinions expressed above are those of Mary Beth Harrington and not necessarily of The JOLT press organization or its staff or board of directors.
Also, if you want to voice your opinions, please write them down and send them to us, whether you object to these comments or want to write about something else (especially if you're focusing on Lacey or Tumwater). If you have any questions about what would be acceptable, please call Danny Stusser at 360-357-1000 x1.