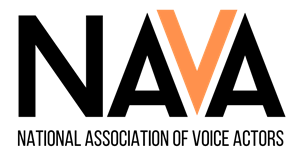 NAVA opens membership – offers access to health insurance
LOS ANGELES, Nov. 14, 2022 (GLOBE NEWSWIRE) — NAVA, the National Association of Voice Actors, today announced that it has opened official membership in its association. Members will have access to a host of benefits, resources, courses and events. An interesting benefit is the ability for NAVA members to have access to four health insurance plan options. Plans start covering in 2023.
"We've been excited about all that NAVA will do for the acting community," said Tim Friedlander, president of NAVA. "We've been working on access to health insurance plans for professional voice actors for almost two years. It's amazing to see it finally come to fruition."
Membership benefits will include:
Exclusive courses and events
Pathways Initiative to guide voice actors through the various stages of their professional journey, including education on union and non-union opportunities
Access to health insurance offers
Resources and training on emerging technologies, AI and synthetic voice production.
NAVA membership will be available from November 14, 2022. Prospective members must complete an application to show that they are a professional voice actor. Applications will be reviewed by NAVA and membership will be offered to those who qualify for $120 per year. For more information about NAVA membership and health insurance offerings, visit https://www.NAVAvoices.org.
About NAV: NAVA is a non-profit association created to advocate and promote the advancement of the voice acting industry through action, education, inclusion and benefits. The NAVA Advisory Board includes professional voice actors from all areas of the voice over industry.
# # #
Contact information:
Carin Gilfry
vice president
[email protected]
(951)323-4342
Tim Friedlander
President
[email protected]
(323)304-3865
Related images
This content was published via the newswire.com press release distribution service.