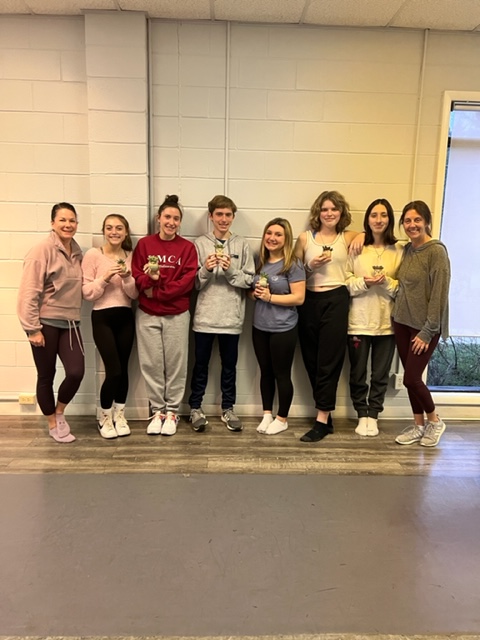 Mental Health Alternatives for Teens will meet at Urban Float on May 17
The non-profit organization Mental Health Alternatives for Teens held its first monthly event at Right Balance Pilates in Lewes on April 4.
Pilates instructor and yoga teacher Laura Michnya led the seven teenage participants in guided breath work. Carin Langer, owner of Right Balance Pilates, taught them the use of the reformer and Pilates exercises, linking breath and movement.
The teens then discussed the importance of using grounding techniques to be and feel more present in body and mind by connecting with the earth.
Each student planted a succulent to take home to remind them that they have the wisdom within to help them feel focused and connected to their feelings and emotions while living in the moment.
Mental Health Alternatives co-founder and functional health coach Diane Winiarczyk brought a variety of red fruits and vegetables for teens to taste and explore how healthy eating can encourage the emotional connection of feeling safe, security and rooted in the root chakra, the emotional of the body. energy system.
The next event is scheduled for 6-8 p.m. Tuesday, May 17 at Urban Float in Rehoboth Beach. Seating is limited to 10 teens and the cost is $20 per person. Teens will experience a 30-minute float session, which can help reduce stress and anxiety, improve sleep, and aid in muscle relaxation, among many other benefits.
They will also experience fun activities led by Elizabeth Sanchez, holistic life coach and co-founder of Mental Health Alternatives. She will help them discover the connection with chakra balancing crystals and how they can have a profound impact on the emotional, mental and physical body,
Mental Health Alternatives is a nonprofit that works with teens and the community to transform the way adults think, talk about, and support teen mental health and wellbeing.
To register a teen for an event or learn more about sponsorship, go to mentalhealthalternatives.org/events.