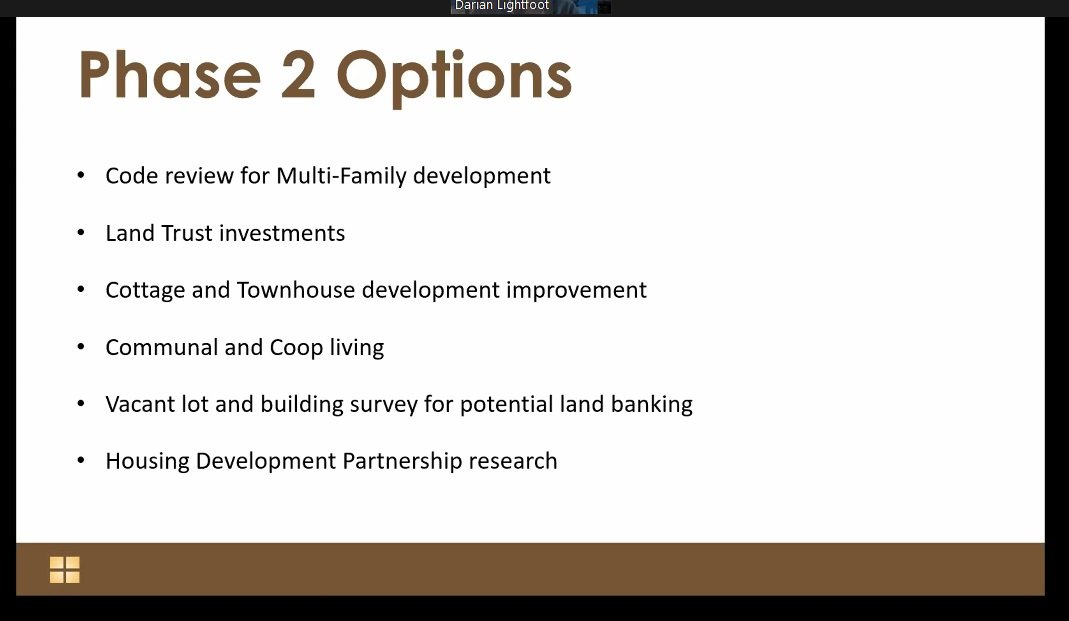 Learn more about Olympia's affordable housing initiatives
By Lorilyn C. Lirio
Olympia is focused on developing low-barrier housing to address the affordable housing crisis and the homelessness crisis, city housing programs manager Darian Lightfoot said at the committee meeting. of land use and the environment on August 12.
Lightfoot said they are looking at options to further support housing development in the city:
Revise the code for multi-family development
Land Trust Investments
Improved layout of cottages and townhouses
Community and cooperative life
Survey of vacant land and buildings for a potential land bank
Search for housing development partnerships
"For the code review for multi-family development, [we want] to identify where the roadblocks and snags are," she said, adding that they would also like a study of cottage, townhouse and community living options and if that is something that is supported by municipal codes.
Housing programs would like to identify potential partners who could support housing development.
"All I hear about how to address affordable housing and homelessness is do a little of a lot. There is no silver bullet. We can't just focus on development or on responding to homelessness. We have to do everything," Lightfoot said.
Lightfoot said she requested a budget for the Phase 2 study. "All of this research is subject to board approval and budget."
Meanwhile, Lightfoot briefed committee members on Olympia's housing programs, including permanent supportive housing:
Unity Commons – construction will begin this fall
Providence – to submit a Home Fund application this winter to create 75 permanent supportive housing units and on-site respite
The Landing Family Support Center – 62 units and expected to be fully occupied in 2023
Family Support Center Phase 2 – another five years, with 62 units and 200 people served
Franklin/Olympia Avenue – Lightfoot said she is currently in communication with an affordable housing developer to potentially develop what is currently the downtown mitigation site that serves the homeless.
Quince Street – three years of operating a tiny house, then converting to permanent supportive housing
Franz-Anderson – continues to reach out to developers to come up with a phased development for the 6.2 acre lot.
Boulevard – with Habitat of Humanity
Capital Region Triangle Plan – the city owns four parcels in the region and could use this land to leverage permanent supportive housing
The Jungle – the city owns plots and could potentially buy more for a possible housing development
Salvation Army – has expressed a desire to develop its site into permanent housing with support services for the elderly
Temporary accommodation:
Plum Street Village – currently has 40 small houses
Valeo Vocations – contractor to Pacific Mountain Workforce Development, which connects people to job opportunities
Quince Street Village – which could house 100 residents
Franz-Anderson – has 50 tiny houses in the work plan
Nickerson – potential location to create another small family village
Hotel ROW (right-of-way) – to function as an improved shelter, rehabilitate 120 units into permanent housing
Hope Village – small house shelter site