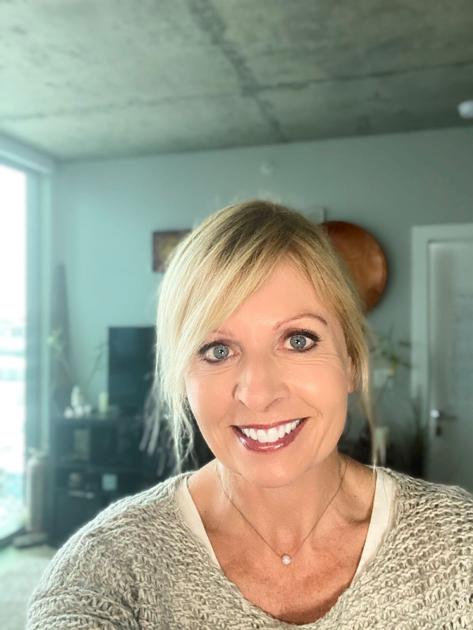 GUEST COLUMN: A support tool for emergency responders | Opinion
Our communities have become increasingly dependent on our emergency responders, including public safety, first responders and frontline health care, to help us at critical times. These emergency responders operate in many ways: doctors, nurses, firefighters, emergency medical service providers, law enforcement officers, search and rescue personnel, disaster responders, ski patrollers and many others.
With the increasing frequency and severity of natural disasters, epidemics, mass shootings, violence and threats to life, all against the backdrop of the relentless pandemic, we feel an increased urgency for trained personnel and qualified responds in the moment to save lives. However, the enormous pressure put on the emergency responder community over the past 18 months is taking its toll.
Prolonged exposure to stress and inevitable trauma has overwhelmed the individual ability of many people to cope effectively. As a result, we have seen a dramatic increase in burnout, compassion fatigue and anxiety among our stakeholders.
Under this unprecedented stress, the cracks in our mental health and wellness support systems for these essential workers are widening, leaving too many to fail. The population of culturally competent and trauma-informed mental health clinicians uniquely qualified to work with these groups is too small and dispersed to allow effective and timely treatment for what is now recognized as stress-related trauma: burnout. , compassion fatigue, anxiety, depression, to name a few. a few.
Intervention work has always presented unique challenges for personal well-being; however, the extraordinary burden added to the burden of our stakeholders in recent times requires a new and innovative approach to better support them in their essential work.
Many of those who serve in these areas are motivated, preferring to initiate their own healing. In recognition of this, the need for a tailored approach that speaks their language, normalizes their human reactions, increases their personal awareness, and guides specialist resources is evident.
In a proactive, coordinated effort to address this need, the All Clear Foundation, Global Medical Response and Grit Digital Health have joined forces with philanthropic support to develop a confidential and anonymous resource specifically for emergency responders and including their families.
Recognizing that the families of these staff members wear an invisible uniform, often grappling with the impacts of their loved one's occupation without understanding the connection to work, they are included in this effort.
YOU | ResponderStrong is a free, confidential digital resource ("tool") that supports the general well-being of the emergency responder community with a particular focus on mental health. Launched in the summer of 2020, thousands of users have created accounts, performed private self-assessments and logged in with personalized support. With an average time on site of more than 8 minutes for the YOU Wellness Tool (compared to the national average time on site for other interventions of 8 to 30 seconds), the importance and appetite for such a tool has been clearly demonstrated. Accompanied by a strong aggregate data collection system, the YOU | ResponderStrong Tool provides valuable, anonymized, real-time data related to changing community needs and interests. This data is then used to better guide the expansion and direction of the tool.
This resource is easily accessible – a web tool available through a browser in a website or application format – equalizing availability between rural and urban areas; career and volunteering; and active and retired staff.
Content is monitored by Grit staff, including psychologists, and supplemented by validated content identified by responders and health workers. The content consists of informative articles, short videos and personal testimonials. Private self-assessments allow users to identify areas of wellness where they are successful and areas where they might need help.
Many ask why not just search for this information online. A general query is an ineffective option because search engines return many generic recommendations influenced by search engine optimization, paid advertising, and other factors without quality, relevance, or validity checks. The YOU | ResponderStrong wellness tool provides pre-selected and informed content tailored to user needs. Additionally, features such as "Trending Topics" standardize the experience of individual users by profiling the topics that other users are looking for.
Self-care content is divided into three easily accessible categories: Succeed, Thrive, and Count. Succeed covers academic and career success in addition to topics such as finances and retirement. Thrive encompasses the range of topics we generally think of as wellness: sleep, nutrition, fitness, stress, anxiety, depression, heart disease, and more. The material addresses the existential concerns of identity, meaning, purpose, social bond and spirituality.
Burnout is on the rise in emergency responder communities, not only because the demands on this population have increased so much over the past year and a half, but also because self-care, the foundation of self-care. resilience, were abandoned during this extended period. crisis.
This innovative, easily accessible, free and versatile tool is available to these caregivers and their families for proactive use to prevent burnout, to support users in their own recovery and to validate when professional assistance is needed. recommended.
As mentioned, this resource also includes often overlooked critical stakeholder populations including: wildland firefighters, disaster workers, corrections, air medical services, emergency service personnel, ski patrollers. and the coroner's staff.
Ironically, in this time of high demand for emergency response services, responders are paying a high personal price to serve their communities. We hope that with tools like this we can better support those who support us. If you have a health care provider or worker in your life, thank them for what they do and pass this information on to them.
Rhonda Kelly was an EMT, firefighter / paramedic, and nurse for over 20 years before founding ResponderStrong. She heads the All Clear Foundation, a non-profit organization dedicated to improving the well-being of first responders, frontline medical workers and their families.