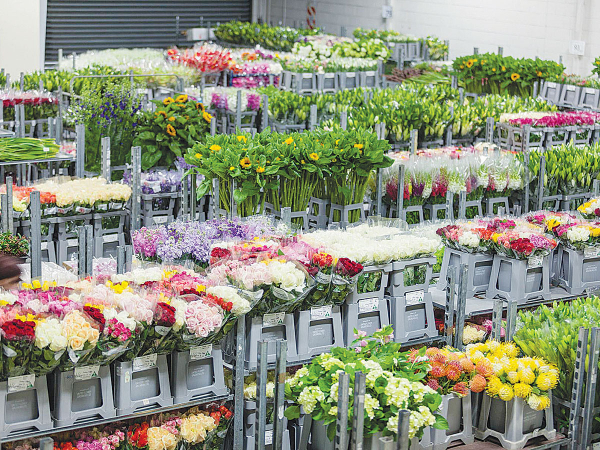 Flowers for mental health
[ad_1]
United Flower Growers (UFG) has partnered with New Zealand florists and the NZ Peony Society to campaign for funds for mental health.
The Peonies campaign with a goal for 2021 will see $ 1 from purchases of peony bouquets made at selected retailers go to the Mental Health Foundation.
"We have partnered with a number of influencers to help spread the word," said a spokesperson for UFG.
"Taking care of the mental health of Kiwis is important to us and anything we can do to support this amazing cause with our beautiful flowers we are happy to do," they said. Rural News.
Mental health is a major problem for many rural communities.
Gerard Vaughan, Farmstrong spokesperson, said Rural News that an annual follow-up by Farmstrong showed that during the year between July 1, 2020 and June 30, 2021, the welfare of farmers and producers did not improve compared to similar improvements in previous years.
"We consider this to be the result of a difficult year linked to the lingering impacts and uncertainty caused by bottlenecks, labor supply issues caused by Covid, logistics supply type issues caused by Covid and weather events, "Vaughan said.
He says isolation can also be a factor in mental health issues in rural communities, but some have good support networks.
"So it's really the combination of isolation and a lack of good support networks… that can impact your mental health, especially if someone is going through difficult ups and downs with little or no no support.
"So the key point is what levels of connection you have and the others that you can lean on to help you get through the tough times. Even people living in cities with lots of people can feel isolated if they don't have strong connections, "Vaugh adds.
"The implications of isolation for mental health are more than geographic, they are also about the quality and depth of the connections we have, or the communities in which we are actively involved and which provide us with support and connections when we need it. "
The Peonies with a Goal campaign runs through Sunday November 14 with selected florists in Auckland, Palmerston North, Wellington, Christchurch, Dunedin, Queenstown, Timaru and Invercargill.
All proceeds from the campaign will go to the Mental Health Foundation to fund mental health resources and information for those in need or supporting someone in need.
[ad_2]