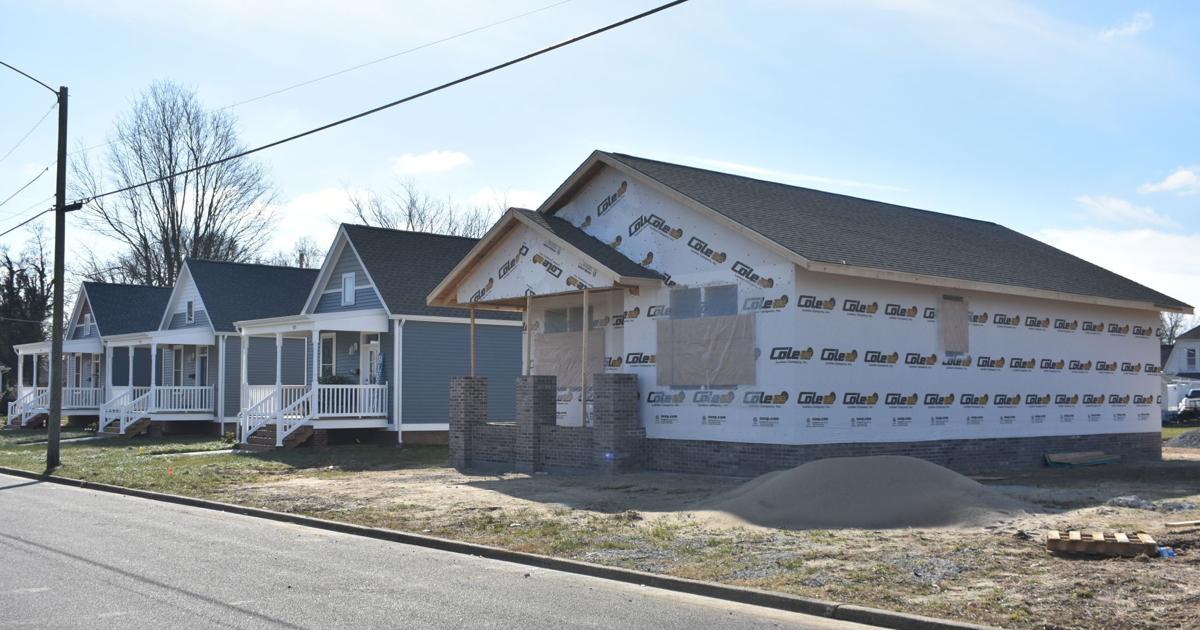 Alliance: Building Stronger Neighborhoods, One House at a Time | News
Paducah Alliance of Neighbors is moving forward with more housing projects, helping families and building stronger neighborhoods.
Earlier this month, the organization announced it was accepting applications for its Heart of Paducah Homebuyer program. The organization will allow families "with qualifying income and ready to receive a mortgage" to buy newly built or completely renovated homes at an affordable price.
Sharon Poat, executive director, told The Sun that the organization is eager to work with the city to relocate to neighborhoods beyond Fountain Avenue, which has been a focus of its efforts since its inception in the late 2000s. .
In the Fountain Avenue area, she said the organization rehabilitated five homes for resale at market price and carried out six major rehabilitations for existing owners worth between $80,000 and $120,000. He also completed a wide variety of small repair projects on Fountain Avenue and across Paducah.
The organization officially changed its current name in September from the previous name, Midtown Alliance of Neighbors, to better reflect its service area.
"We did two rounds of homeownership programs in the Fountain Avenue neighborhood," Poat said.
"We have the three (homes) on North 14th that we completed and finalized the transfer to new owners this fall, and then we have three more that we have identified buyers for. Two of them are under construction and we are having the plans for the third approved. We will be under construction on it when the weather picks up in the spring.
The first project on North 14th Street included the construction of three new shotgun-style homes near the Rotary Pat & Jim Brockenborough Health Park. Poat said he's done many home renovations over the past 10-plus years, but the homes were his first experience with new construction.
"We're really grateful to the contractors we've worked with, especially in the early part of this project, because we've never taken something out of the ground before and framed it," she said. "It was nice to go through this process once, and (it) really gives us more confidence, as we move forward doing similar things."
The second set of homes will be on scattered lots available in the Fountain Avenue neighborhood, but one is in the 500 block of North 14 Street, adjacent to the other homes. She said the Heart of Paducah Homebuyer program takes the organization's homeownership program developed over the past two years and applies it to other neighborhoods in Paducah.
"We will use many of the same sources to help make homes affordable for our buyers," Poat said, citing funding from the Kentucky Housing Corporation as an example.
Poat confirmed that Paducah Alliance of Neighbors wants to make it an annual program. She did not yet know where the properties would be located.
"The city had a real focus on Southside and there's certainly a lot of need in Southside neighborhoods, so I'm hoping we'll work with them, doing more sustained and significant revitalization and redevelopment efforts," she said. noted.
"We will be a piece of the puzzle there, like we were a piece of the Fountain Avenue puzzle."
Nic Hutchison, the city's planning director, described the Paducah Alliance of Neighbors as a "long-time partner" with the city, adding that it has used the city's surplus properties for infill development and used incentives created for the Fountain Avenue district.
"This Fountain Avenue project is being scrapped because the neighborhood itself is almost completely built up," he told The Sun.
"We still have a few infill sites available, but as the commission's priorities have shifted to Southside, we are in the process of developing another similar housing program at Fountain Avenue for Southside."
As for Southside, Hutchison said the city is taking a phased approach because it's a large redevelopment area and isn't as "compact or contiguous" as Fountain Avenue or Lowertown.
"Our initial approach is to work with the stabilization and rehabilitation of existing structures, but also long-term, looking at how we help encourage this infill construction for Southside," he said.
"We still have surplus properties in the Southside that would be eligible for redevelopment – it's just those extra incentives that we need to create to help make it more attractive."
He also said the city is in the process of assembling a Southside Steering Committee.
With respect to the Heart of Paducah Homebuyer program, more information on income limits and the process can be found in the program brochure. Those interested in applying are encouraged to do so before January 28. However, applications will be accepted after this date.
Follow Kelly Farrell on Twitter, @KellyAFarrell11
Follow Kelly Farrell on Twitter, @KellyAFarrell11