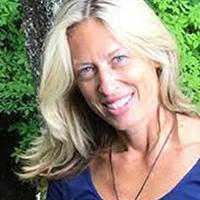 Alaska Travel Association President Joins National Travel Organization | Local company
Sarah Leonard, president and CEO of the Alaska Travel Industry Association, is on the newly elected board of directors of a national travel association, the US Travel Association.
The national organization announced its board members on February 17. In this role, Leonard will help guide national policy strategies for the industry. This is Leonard's first appointment to the board. The mandate of general administrator of the board of directors is two years.
"I am delighted to be selected to the Board of Directors of the US Travel Association," Leonard said in a statement announcing the appointment. "US Travel is the respected leader of the nation's travel industry with a diverse membership representing all aspects of the industry. Having a seat at the table will give a national voice to Alaska's important tourism economy and I look forward to joining my colleagues in important discussions affecting our travel and tourism community.
The US Travel Association is the national nonprofit organization representing all parts of the travel industry. The Alaska Travel Industry Association is the state's premier nonprofit membership association for the travel industry, promoting Alaska's tourism industry as an economic contributor while providing resources statewide marketing, education and advocacy opportunities to members. ATIA has long managed Alaska's destination marketing program: Travel Alaska.