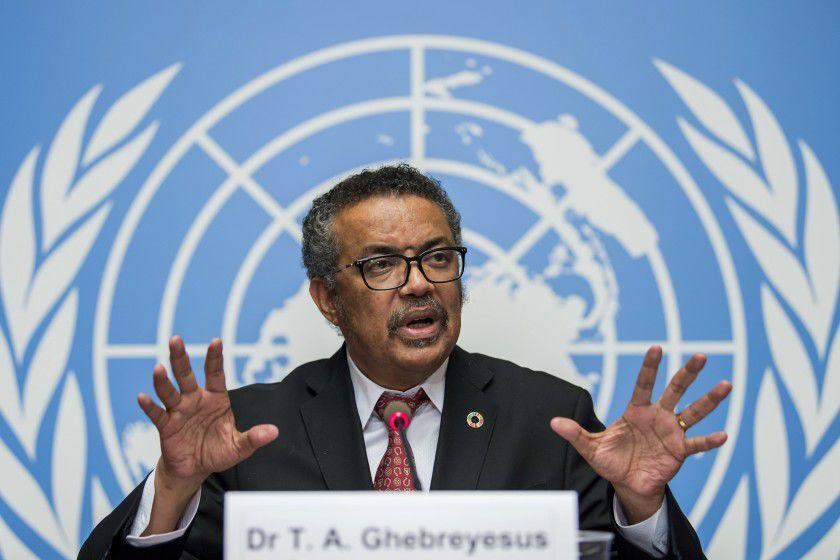 3 questions for … Director General of the World Health Organization, Tedros Adhanom | Coronavirus
As we enter the 84th week of the global pandemic, the Director-General of the World Health Organization DR. TEDROS ADHANOM answered three COVID questions from editor Jeff D'Alessio on Monday.
First of all. Give us good news about COVID-19.
The good news is that we've found a way, through the rapid development of life-saving one-year vaccines and treatments like dexamethasone, to both protect people's health and end the pandemic. We know how to tame the virus, which is very good news. We're not in uncharted waters like when it started
But to realize the potential of these scientific developments, we need to make sure that everyone in every country has access to these tools, not just countries that can afford them and produce sufficient quantities for their own populations. There has to be fairness.
We know a lot about this virus. It is tenacious and contagious. New variants often emerge, become easily infected, and we face challenges in terms of access to vaccines for all, equitably, around the world.
While well over 50 percent of people in high-income countries, including the United States, have been vaccinated, less than 4 percent of people in Africa have been vaccinated against COVID-19.
But I am encouraged by the solidarity and generosity of many actors on the international scene.
I thank the United States of America – and President Biden's administration, in particular – for the generosity and leadership they have shown in delivering two-thirds of the 120 million doses received to date by the COVAX installation.
But clearly, we need more. You cannot put out the pandemic fire by only putting out the flames in one part of the house. The flames must be extinguished everywhere, quickly; otherwise, COVID-19 will continue to burn uncontrollably.
What is the likelihood that a variant will emerge in the coming months that is more problematic than delta?
The delta variant, and others, have demonstrated the potential for the emergence of variants of the SARS-CoV-2 virus. This represents the natural course of a virus, which is expected to change as the virus circulates.
But each variant must be examined for its characteristics in terms of its potential to cause more serious disease, its potential for transmission, and its potential to escape vaccines. As my colleague, Dr Mike Ryan said, "not all variations mean the sky is going to fall on us".
If people around the world continue to adhere to public health measures to break chains of transmission, and if we ensure true vaccine equity by increasing access to vaccines to ensure that all people, especially the most vulnerable, are vaccinated, we will be in a much stronger position to reduce the possibility of the emergence of variants.
Has social media been more useful than harmful during this pandemic?
The truth is, social media has been both helpful and harmful.
The vast reach of social media platforms offers great potential for sharing vital information that can quickly protect public health with large numbers of people. When reliable, evidence-based science, solutions and ways to protect people are shared by social media platforms and their followers, they play an invaluable role in protecting people from the dangers posed by COVID-19.
But we have seen that there are individuals and organizations that are dedicated to sharing misinformation and disinformation, and in doing so, put people's lives at great risk.
At the WHO, we have a whole program dedicated to tackling disinformation, which is as deadly as COVID-19 itself. We all have a duty and responsibility to be precise and truthful in everything we do and share to defeat this virus, not allow it to thrive.